Update your home with new windows
Installing new windows has numerous effects on your home as well as your energy bill. Old, drafty windows run up your energy bill and make opening and closing the windows very frustrating, Installing new windows can make a quality of life improvement and dramatically save you money, in addition to altering the appearance of your home. Newly installed windows increase the amount of sun light in your house, which gives rooms a bigger appearance and yet filter out the harmful UV and infrared fading rays. If you're looking to increase the value of your home, new window installations are just the trick because prospective home buyers are attracted to new windows.
We carry all the top brands and styles in windows.
Our experienced window remodeling staff can install new windows in all the window styles and options. We will update the interior of your home by installing new wood trim, stools and moldings. We offer replacement windows in the traditional double-hung and contemporary casement designs, as well as the bay, bow, architectural arched, and circletop styles that are becoming popular in new construction. Also available to install, are new stylish patio doors that are ultra secure and can come with blinds between the glass.
We carry many manufacturers.
We install windows by top manufacturers like Marvin, Andersen, and Pella. We use these manufacturers because of their well-crafted windows that come in a multitude of styles, colors, sizes, and shapes. Just give us a call, and we'll be glad to review all the options for a new window installation that is available for your particular needs.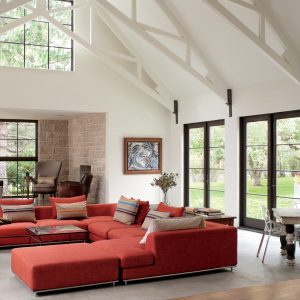 As a Marvin Authorized Replacement Contractor, we will guide you through the window replacement process every step of the way. We are proud to offer quality replacement options from Marvin Windows and Doors and Integrity from Marvin Window and Doors.